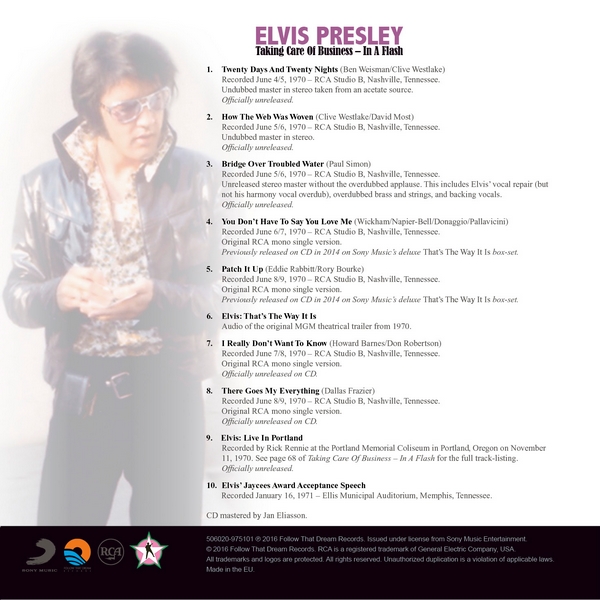 Elvis Presley: Taking Care Of Business - In A Flash FTD CD
The CD includes three officially unreleased alternative recordings from the soundtrack LP Elvis: That's The Way It Is and two original 1970 mono single-releases that appear here on CD for the first time.
The disc also includes an audience recording of Elvis' concert in Portland, Oregon on November 11, 1970 which, remastered and upgraded by Jan Eliasson, is likewise given its first official release. As a complete package, this CD takes fans back to an eventful period in Elvis' later life and career when he - and the people around him - really did take care of business in a flash.