Elvis King Of The Jungle - Complete Book on 1 DVD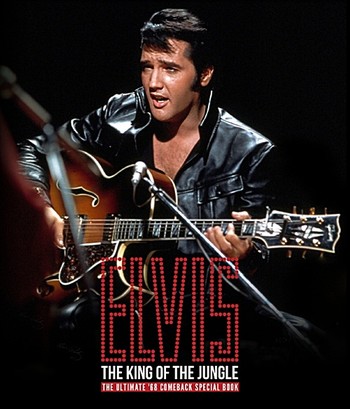 In June 1968 Elvis Presley taped a television special to be broadcast that Christmas. The TV special "Singer Presents Elvis" was a milestone in sixties' music and a key to Elvis' musical renaissance.
"A moment of change, when what was lost is found again. Elvis was lean and chiselled and -- what he had not seemed in years -- a little dangerous."
Featuring 546 pages the book includes a detailed look at everything that took place at the historic taping and recording sessions. It also includes eye-witness reports from lucky fans that were present at the legendary NBC performances.
"I don't remember screaming - we were in the moment. I was listening to every word Elvis sang, didn't want to scream. I didn't want to miss a word of his singing." -JOAN GANSKY - audience member