From Vegas To Tulsa CD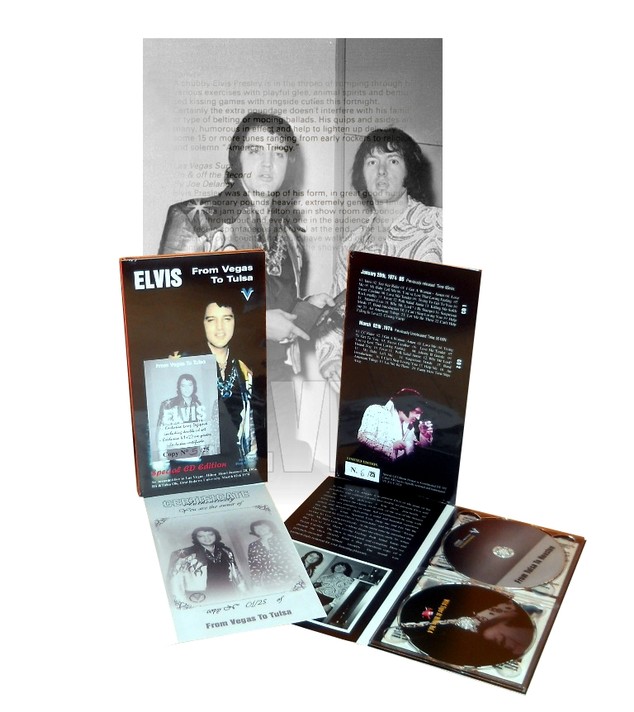 The VV import-label announced the release of 'From Vegas To Tulsa' as a 'Special CD Edition', limited to 50 copies.
The double CD set includes an ambience recording of the January 28, 1974 performance as recorded in Las Vegas and a previously unreleased ambience recording of the March 2, 1974 performance from Tulsa. The set come housed in a long-box with a sticker, colored spine, poster and certificate, all in two variations.