Spliced Takes - GI Blues
Tonight's So Right For ..Elvis!
Hop, Two, Three, Four.... a new release out soon!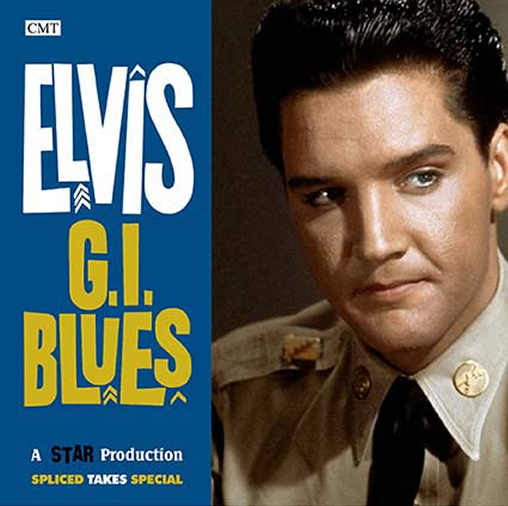 Another winner in the great "Spliced take" series is finished now!
There have been lots and lots of "G.I. Blues" releases, but this one sounds completely different, with many tracks NEVER heard before!
A lot of work has been put into this release and it was worth it, presented in high quality cardsleeve and disc (both factory pressed)
Including 12 NEW "spliced" tracks from the 1960 recordings
This first 2018 CMT release will blow you away, with lots of surprises, including rare studio material and new edits. The title track for example has been recreated out of five (!) takes and sounds exciting and fresh, "Wooden Heart" has a new opening, and "Frankfort Special" has some funny studio snippets at the end. "Big Boots" was build up out of three versions (slow, medium and fast) and even "Blue Suede Shoes" sound different than before, although there was only one take to work with..