ELVIS 27 - ESSENTIAL SIXTIES SPLICES VOLUME 3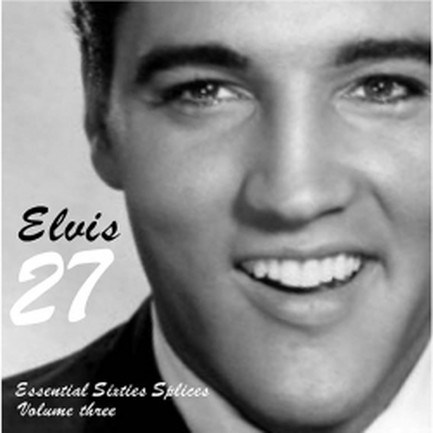 The series coninues and focusses on 1962; Elvis was 27 when he recorded all these great tracks.
Amazing new tracks are created for your listening pleasure
One of the highlights is "Just Tell Her Jim Said Hello" which has been created using different keys througout the whole track, it sounds like a brandnew song!
"Return To Sender" sounds very different and has a new opening.
Another gem is the version of "Because of Love" and although there are no outtakes of this song it does sound different then the master, listen to the first words and judge for yourself.
Most songs have been extended using different takes which mean just like previous volumes you get more of the songs without using the same portions.
Limited to 500 copies this one will be sold out soon!
1. She's Not You - spliced take 1, wp 2,1
2. Just Tell Her Jim Said Hello - alternate master
3. Return To Sender - alternate master
4. Where Do You Come From?- spliced take 3,13,3
5. One Broken Heart For Sale- spliced take 2,3,1
6. They Remind Me Too Much of You- spliced take 6,1,4,4
7. Suspicion- spliced take 3,2,1
8. Gonna Get Back Home Somehow- spliced take 2,2,2,5,2,5,5
9. Easy Question- alternate master
10. I Feel That I've Known You Forever- spliced take 4,3,1,3
11. You'll Be Gone- spliced take fs,2,4
12. Fountain of Love- spliced take 6,6,6
13. Just For Old Time Sake- spliced take 3,4,1
14. Something Blue- spliced take 5,6,4,6
15. Night Rider- spliced take 2,2,2,3,3,3,3,5,5,5,5,3,3,3,5
16. Girls! Girls! Girls! Girls Girls!
17. I Don't Want To Be Tied - alternate master
18. Mama - spliced take 2,8
19. Because of Love - alternate master
20. A World of Our Own - extended master
21. I'm Falling in Love Tonight - spliced take 6,5