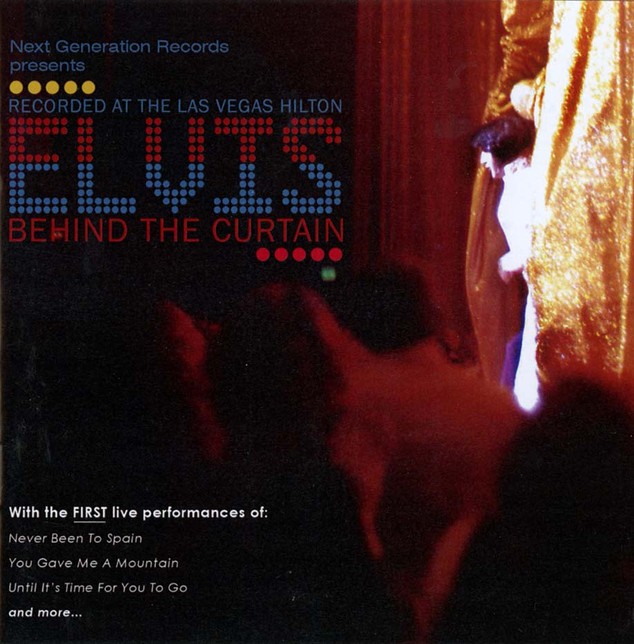 Back in 1997 the 2001 Label released the first issue of the January 26, 1972 opening show on soundboard, a revelation at the time as little was known about Elvis first engagement that year, so you can only imagine what thrill this unreleased soundboard brought to fans all over the world, then in 2008 the Audionics label decided to release it in better sound this time for those that couldn't get the old CD anymore.
At Next Generation Records we feel enough time has passed that we can re-release this show as our debut release, especially as 2022 marks the 50th anniversary of the show taking place, with an official release not happening we decided to go back to the original tape and carefully master the show from scratch, now presenting the show the way it meant to sound, with a punchy full sound not heard before, giving younger fans the opportunity to get this show and older fans to get the show in the best possible sound without having to look very far!.
This show is historic on its own as it marks the first time a very different Elvis show was presented to the audience, outside of some brand new outfits, gone was ''That's All Right'' as an opening song which kicked of Elvis' career and instead Elvis would now open with ''See See Rider'', a song he had sung two years earlier mid-show and was released on his classic ''On Stage'' Album.
New songs were added that Elvis had not performed before including the Three Dog Nights tune ''Never Been To Spain'', Elvis' latest 45RPM Single ''Until It's Time For You To Go'' and bringing a song from his back catalogue by including ''A Big Hunk 'O Love'', a song never performed live before, despite having been recorded back in 1958, Elvis showed his patriotism by including Mickey Newbury's ''An American Trilogy'' and it would leave a lasting impression.
The true fan knows how important this show was and is to the Elvis Presley story, with this release we hope to provide you a brand new listening experience, some rare bonus tracks from the 1972 recorded multi-tracks have been included to close out the disc which we are sure you'd enjoy.
This is a jewel case release that's presented with a 16 page booklet with information, rare newspaper reviews, eye witness reviews and some unpublished super-rare photos taken during this season!
Get it now and be sure you don't miss ''Elvis: Behind The Curtain''
Tracklist:
01. See See Rider (Incomplete)
02. Proud Mary
03. Never Been To Spain
04. You Gave Me A Mountain
05. Until It's Time For You To Go
06. Polk Salad Annie
07. Love Me
08. Little Sister / Get Back
09. All Shook Up
10. Teddy Bear / Don't Be Cruel
11. One Night
12. Hound Dog
13. A Big Hunk 'O Love
14. Bridge Over Troubled Water
15. Lawdy, Miss Clawdy
16. An American Trilogy
17. Introductions
18. I'll Remember You
19. Suspicious Minds
20. Can't Help Falling In Love
21. Closing Vamp
Bonus Tracks
22. Never Been To Spain (February 17, 1972 - Dinner Show)
23. Love Me (February 14, 1972 - Midnight Show)
24. A Big Hunk 'O Love (February 17, 1972 - Dinner Show)
25. An American Trilogy (February 15, 1972 - Midnight Show)
26. Can't Help Falling In Love - Closing Vamp (February 15, 1972 - Midnight Show)
27. For The Good Times (Rehearsal & Take 5 - March 30, 1972)