Blue Hawaii Spliced Takes CMT/STAR CD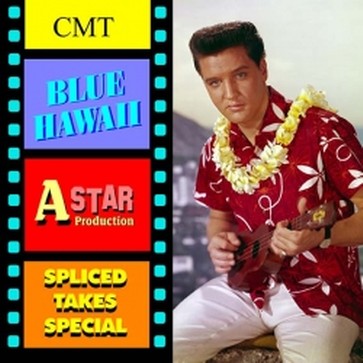 CMT is proud to present their latest addition to this great series.
All 15 tracks are unreleased in this format!
New splices and edits gives you a feeling you have a complete new album!
"Can't Help Falling in Love" has been made just like the master with the "reprise",
"Slicin'Sand" includes 3 different guitar solos and rocks the sand out of your speakers!
"Ito Eats" has a very different ending.
We could go on, but "No More" ...just make sure to order your copy now!
Blue Hawaii - Spliced take 1,2,3,5,3
Almost Always True - Spliced take 2,3
Aloha Oe - Spliced Take 6,1
No More - Spliced take 4,8,15
Can't Help Falling in Love - Spliced take 24,24,26
Rock A-Hula Baby - Spliced take 1,2,3
Moonlight Swim - Spliced take 1,4,4
Ku U I Po - Spliced take 6,7
Ito Eats - Spliced take 1,2,5,5,5,5
Slicin Sand - Spliced Take 8,3,5,14
Hawaiian Sunset 6,2,3,3,3
Steppin Out of Line - Spliced take 11*, 15 *,8 #
Beach Boy Blues - Spliced take 3,3,3
Island of Love - Spliced take 2,9,9,9
Hawaiian Wedding Song - Spliced take 1,2,2