3764 - THE FINAL RECORDINGS
Another CMT/STAR winner!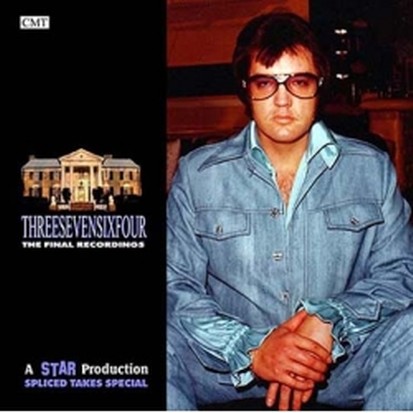 Includes all tracks from both "Elvis Presley Boulevard" and "Moody Blue"
He'll Have To Go has been remade into a very different sounding track, it starts of with Elvis singing "He'll Have to Ho" James throws in a lick, and then our man bursts into "Put your sweet lips...."
"Love Coming Down" has been extended but there are no repeatable parts.
"Danny Boy" has been spliced with the live version, and America starts and ends with short studio parts, filled with a live version, also recorded in Memphis!
Named above are only a few highlights, fans of the series know what to expect and will not be dissapointed by this latest adition. Don't spend money on cheap rip off versions, be sure to support the team that does the hard work so you can enjoy them at home.
Beautiful artwork matching the original release.
Hurt - Spliced take 1,2
Never Again - Spliced take 8,7,4,5,4
Blue Eyes Crying in the Rain - Spliced take 1,2,5
Danny Boy - Spliced take 5/Live June 1, 1976
The Last Farewell - Spliced take 5,3 undubbed masters *
For the Heart - Spliced take 4b,5,b,5a
Bitter They Are, Harder They Fall - Alternate Master
Solitaire - Spliced take 1,2,1,8
Love Coming Down - Spliced take 2,4 extended
Ill Never Fall in Love Again - Spliced take 2,1,2,4
He'll Have to Go - Alternate Master
Way Down - Alternate Master *
Pledging My Love - Spliced take 2,5,1,3
Moody Blue - Spliced Live; 02/20/77-02/21/77
She Think's I Still Care - Spliced take 9,7 ,10
It's Easy For You - Spliced take 3,4,2
America - Live, Memphis Tennessee 07/05/76 *