Dancin Hits CD

Label: Shake It Up Records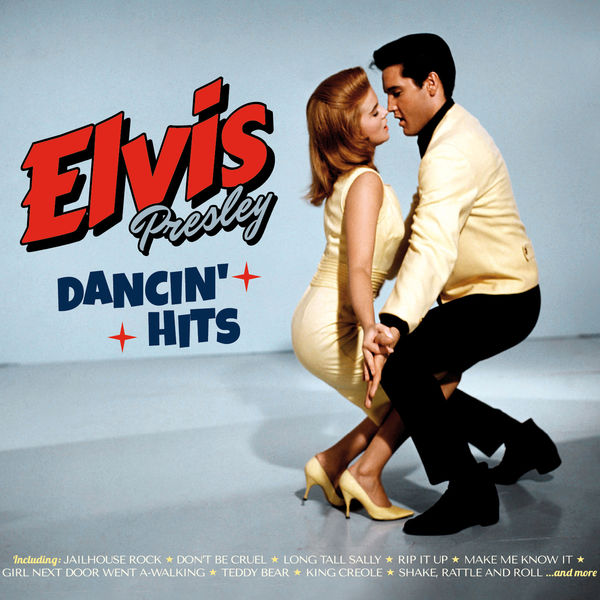 This excellent release contains 32 dancefloor classics by the king of rock & roll, taped during the peak of his career, between 1954 and 1962. The collection showcases Elvis' most memorable upbeat numbers, compiled here to keep you dancing. The power of Elvis' infectious sound can be heard on such superb songs as "Jailhouse Rock," "King Creole," "Girl Next Door Went A-Walking," "All Shook Up," "Shake, Rattle and Roll," and many others. Also featured here are lesser-known numbers which are just as enjoyable as the classics mentioned above, like the splendid "I Don't Wanna Be Tied," "Trouble," and "We're Comin' in Loaded."
Besides being widely regarded as some of the finest songs of Elvis Presley's discography, these remastered gems are among the greatest recordings in rock & roll history.
01. JAILHOUSE ROCK
02. HOUND DOG
03. I DON'T WANNA BE TIED
04. MAKE ME KNOW IT
05. DON'T BE CRUEL
06. RIP IT UP
07. JUST BECAUSE
08. LONG TALL SALLY
09. READY TEDDY
10. GIRL NEXT DOOR WENT A-WALKING
11. SHAKE, RATTLE AND ROLL
12. HOW DO YOU THINK I FEEL
13. MY BABY LEFT ME
14. MEAN WOMAN BLUES
15. (LET ME BE YOUR) TEDDY BEAR
16. GOT A LOT O' LIVIN' TO DO
17. PARTY
18. HOT DOG
19. ALL SHOOK UP
20. KING CREOLE
21. HARD HEADED WOMAN
22. TROUBLE
23. DIRTY, DIRTY FEELING
24. I NEED YOUR LOVE TONIGHT
25. A BIG HUNK O' LOVE
26. SUCH A NIGHT
27. BLUE SUEDE SHOES [1960 version]
28. STUCK ON YOU
29. GIRLS! GIRLS! GIRLS!
30. WE'RE COMIN' IN LOADED
31. I GOTTA KNOW
32. WEAR MY RING AROUND YOUR NECK