Pure & Simple Vol. 2

Elvis One presents volume 2 of 'Pure & Simple' - Elvis without backing vocals & overdubs, the pure sound of Elvis Presley. Original masters but also some alternate versions were used for this release. In most of the studio sessions the backing musicians were there with Elvis and Elvis was singing along with them – yet here these vocals are faded out if they were present. A total of 16 stunning songs!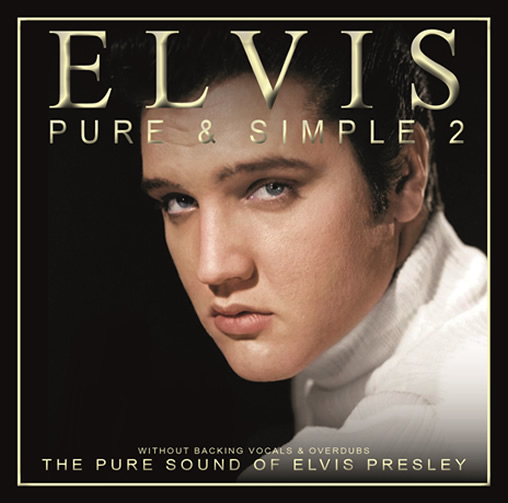 Tracklist:
1 Just For Old Time Sake
2 Starting Today
3 Can't Help Falling In Love
4 Summer Kisses, Winter Tears
5 He Knows Just What I Need
6 Doin' The Best I Can
7 Suspicion
8 Home Is Where The Heart Is
9 Fame And Fortune
10 Something Blue
11 I Don't Want To
12 Tomorrow Night
13 Please Don't Stop Loving Me
14 I'm Yours
15 I Will Be Home Again
16 I'll Never Let You Go (Little Darlin')
Just Elvis singing as he did in the recording studio,
the pure Elvis without additional accompaniment.