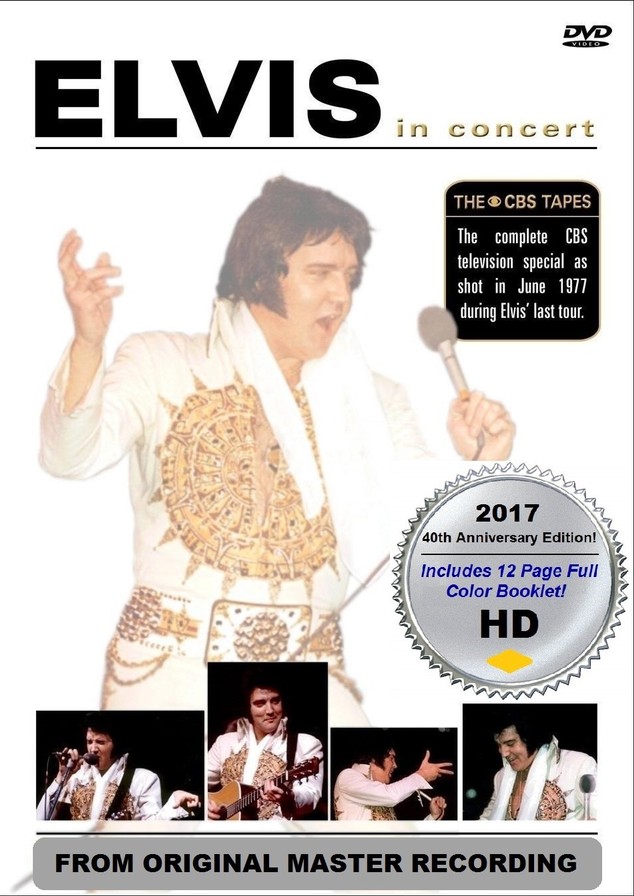 The CBS Tapes!
2017 - 40th Anniversary Edition!
Elvis In Concert - CBS Television Special
This is it! Finally after 40 years, CBS has released the Original Complete Broadcast of the CBS Television Special As Aired On TV on October 3rd, 1977 exactly as it was meant to be seen. This 40th Anniversary DVD release contains the original footage from the Master Tapes! It is in High-Definition HD Quality! No more of these low quality so called 'Digitally Remastered' versions. We all have been waiting for this for a long long time, the Original Broadcast from the Original Source!