Elvis Presley - SOLD OUT! The Rex Martin 8mm Collection Vol. 2 (2xDVD Set) (DVD)
Our first release rocked the Elvis world, in ways that were a surprise even to us.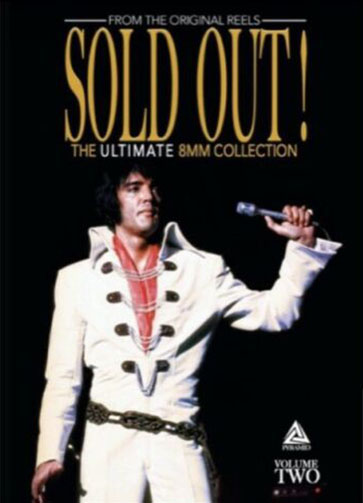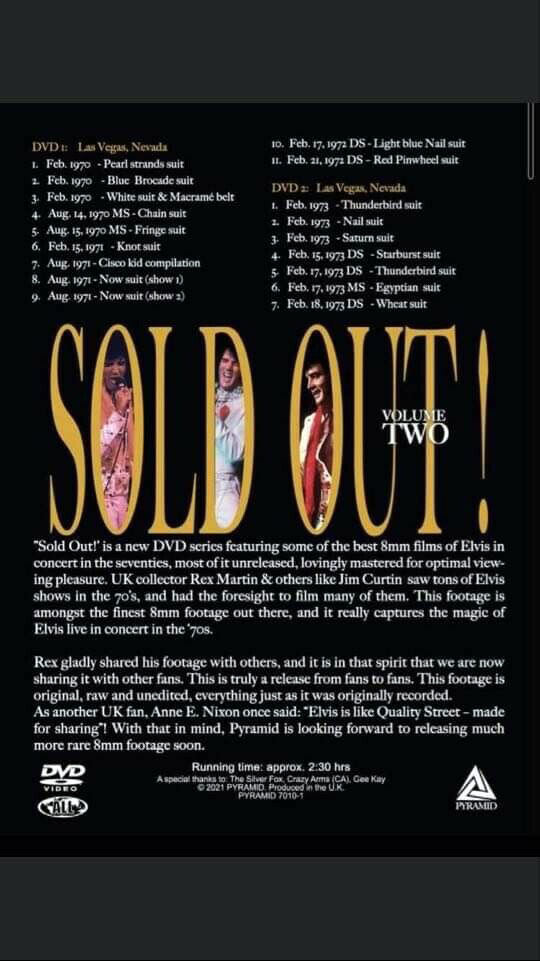 Remarkable 8mm footage, restored with care, truly bringing into focus again what a sensational and charismatic performer Elvis really was, even in his final years. It was a surprise to many to see such spectacular footage from concerts that were presumed lost to time. Fans contacted us saying how moved they were seeing so much new footage of Elvis on stage, showing his unique interaction with his audiences, his band, being playful, laughing… As one fan wrote: "It's almost like you brought him back!". Now Volume 2 is out, with even more surprises.
Almost three hours of Elvis in his prime in Las Vegas from 1970 to 1973, all presented as it was originally recorded. The Rex Martin footage and more. Carefully restored using the latest technology, but without compromising the integrity of the original footage. We also used a few silent clips this time. Join us for a unique journey back in time, celebrating Elvis' artistic rebirth in Las Vegas.
People filming at concerts was still in its infancy, and of course there was always the risk of getting caught, and much of the film presented here reflect those realities. But this footage also captures a special moment in time when Elvis was on top of his game, and singing with real fire in his belly. He was clearly excited about performing live again, and his live shows were dynamic and focused. Decent footage from the early engagements is rarer than a hen's teeth, so this is a real treat.
A lot of effort was made to present this footage in the best way possible. This is another quality release from fans, for fans. No doubt this title will sell out fast, just like Volume One did, so order your copy today. And the good news is, Volume 3 is almost ready, with some truly spectacular close-up footage from the concert years. You're in for a surprise, so stay tuned!