Elvis 1969
2 DVD-Set/ 2 Double Layer DVD
Documentary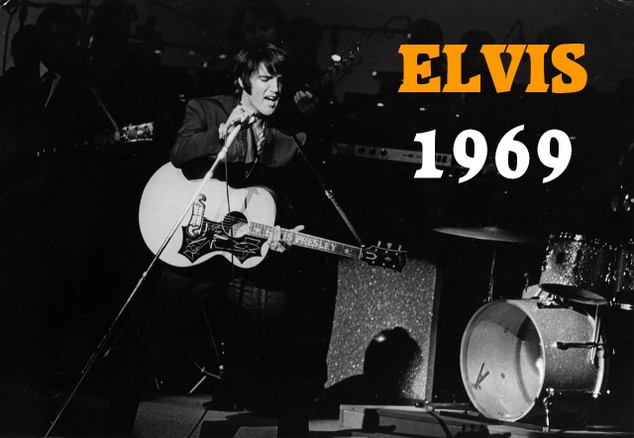 "ELVIS 1969" thoroughly investigates Elvis' historic recordings sessions at American Sound, Elvis' final movies, the Las Vegas "Return-To-Splendour" and much, much more.
The story is told by those who were there, including his band members, backup singers, song-writers, friends and family.
Using documents, newspaper articles, home movies, archive footage plus unreleased footage
from Elvis' 1970 'That's The Way It Is", these all help set the stage for Elvis' return to live performance after an 8-year absence due to his film commitments.
"ELVIS 1969" Part 1, released today includes rare archive interviews from Chips Moman, Felton Jarvis, The Memphis Boys, back-up singers such as Donna Thatcher and Jeannie Greene, along with TCB Band's Ronnie Tutt, Larry Muhoberac, Jerry Scheff, musicians Scotty Moore and even Barbra Streisand. - It also includes interviews and scenes from Elvis' last three 1969 era films.
Settle down as it runs an impressive two hours.
"ELVIS 1969" Part 2, focuses on Elvis LIVE On-Stage. It will be released next Friday July 31st, the memorable date when Elvis hit the International Hotel stage for his first live performance in 8 years. Running time is aprox. 2 hours.